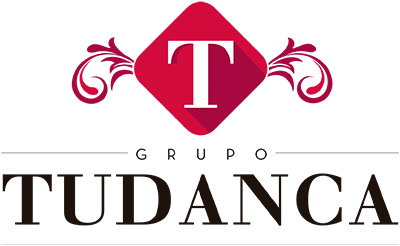 Weddings
Our halls have been renovated and designed for your wedding to take place in a space where novelty and trend are present.

We have a spacious tent surrounded by gardens and vineyards where the civil ceremonies take place and the exquisite welcome cocktail, served in detail with dishes prepared by our distinguished kitchen team.
At all times your wedding will be surrounded by a unique environment, our family vineyards. They will be available for the total enjoyment of the couple and their photographic reportage.

The menus for your wedding will be prepared with the highest quality and detail. The succulent gastronomy and good cuisine are unified in each of our dishes.
The organizer and event coordinator of Hotel Tudanca will be at your disposal from the moment you choose us as the place for the celebration of your wedding.

Interviews and personalized advice regarding the decoration and every detail of the wedding will make the management of the event perfect and carefree.
Yours sincerely:
Organization of events and communication
Carlos Sanchez
606 036 384
carlossanchez@grupotudanca.com
SOON WE WILL SHOW YOU OUR MENUS FOR WEDDINGS.